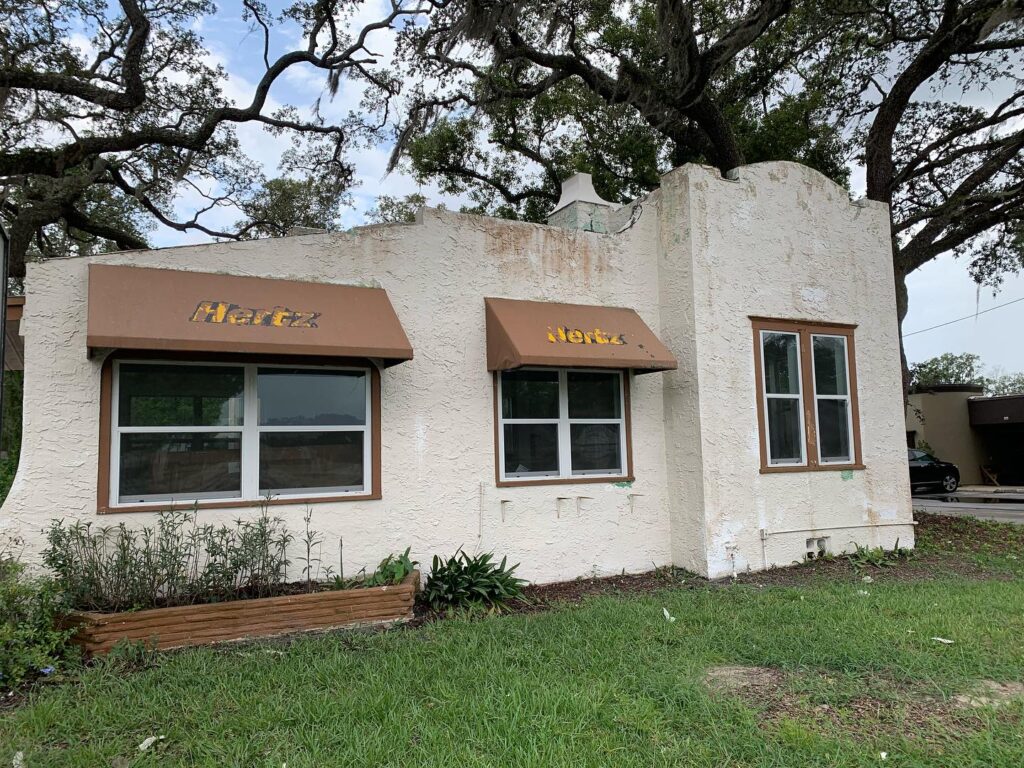 Many people fly by on 434 and never notice this understated historic building with a shady tree-covered lot. It was built in 1926. It is currently the location to Rosso Coffee Bar, which opened on September 18, 2023 with owner Karen Blankenzee. She has been a local coffee beach roaster for years.
Karen put a lot of work into replacing rotten wood, replacing stucco and dry wall, painting, laying new concrete footing, and building a new handicap-compliant deck. It has been lovingly restored inside and is a lovely place to stop.
It was previously La Kuma Coffee, which opened in 2017 and was owned by Justin Xiong. Over the years, it has been a revolving door of businesses, including an auto wholesaler, Hertz car rental, home decor shop, and grocery.
From 1993 to 1996 it operated as The "434 Salon," which catered to men, and appears to have been a thinly veiled house of prostitution.
La Kuma Coffee (2017-2022)
Historic Photos